UN Women supports Viet Nam's MPS officials in capacity building for United Nations peacekeeping and international policing
Published:
Tuesday July 12, 2022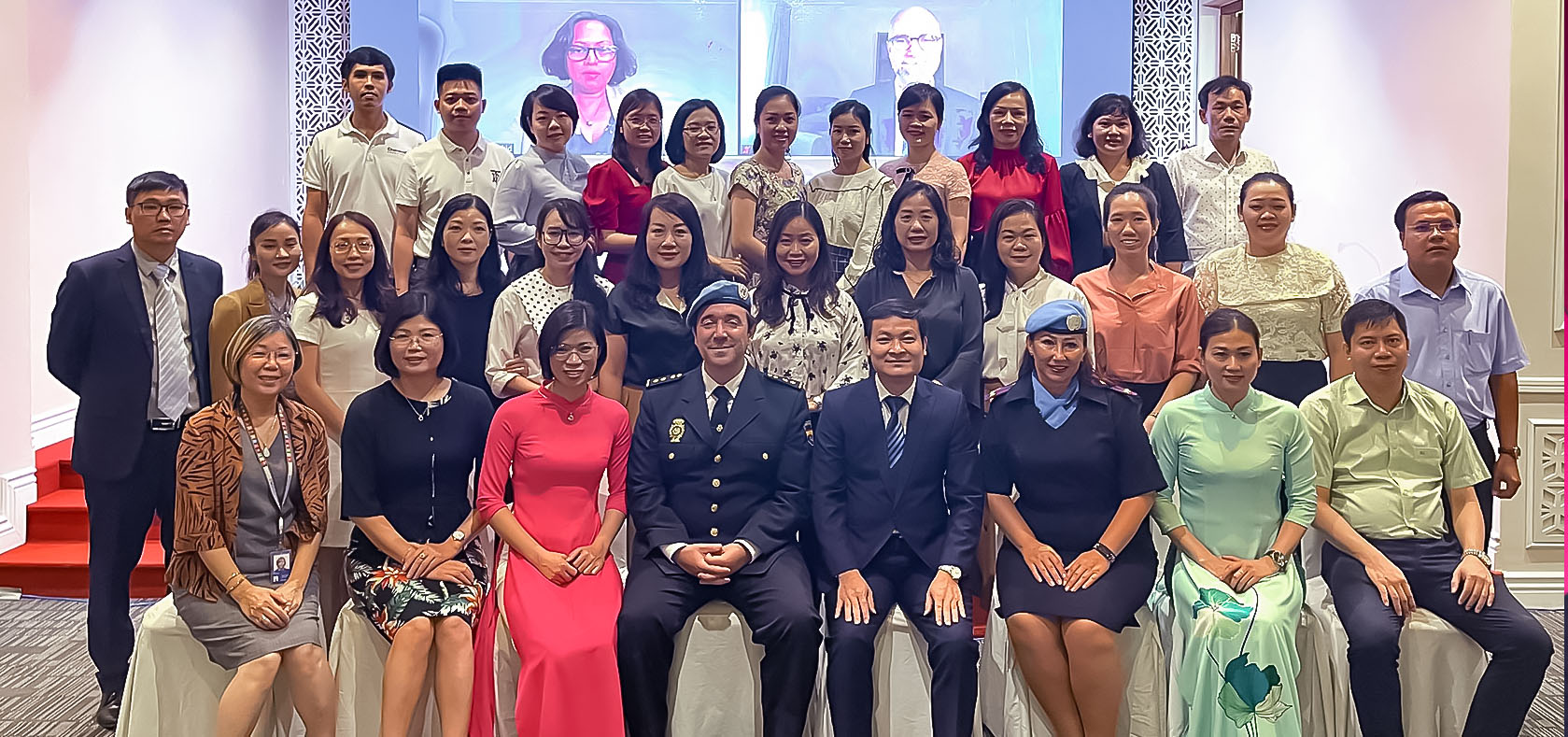 Nha Trang, Viet Nam – Twenty-six Vietnamese police officials started receiving training today on international policing and UN peacekeeping roles and responsibilities, particularly how to protect women and girls from sexual violence in conflict-related contexts.
UN Women, jointly with United Nations Police Division's Standing Police Capacity and Viet Nam's Ministry of Public Security is organizing the three-day workshop (12-17 July 2022) in Nha Trang city, Khanh Hoa province.
Since 2014, Viet Nam has deployed 512 military personnel – 107 of them women — to United Nations peacekeeping missions, including in the Democratic Republic of the Congo and South Sudan. The Government is planning to deploy more women to such missions. Today, 26 police officials – who include 21 policewomen coming from Binh Dinh, Binh Duong, Hai Phong, Ho Chi Minh City, Dong Nai, Quang Ninh, Ha Noi police departments, People' Police Academy, People's Security Academy and relevant university and departments within MPS – who would be potential police personnel to consider the pre-deployment recruitment and training, and/or to contribute to the designing, planning or delivering those important activities.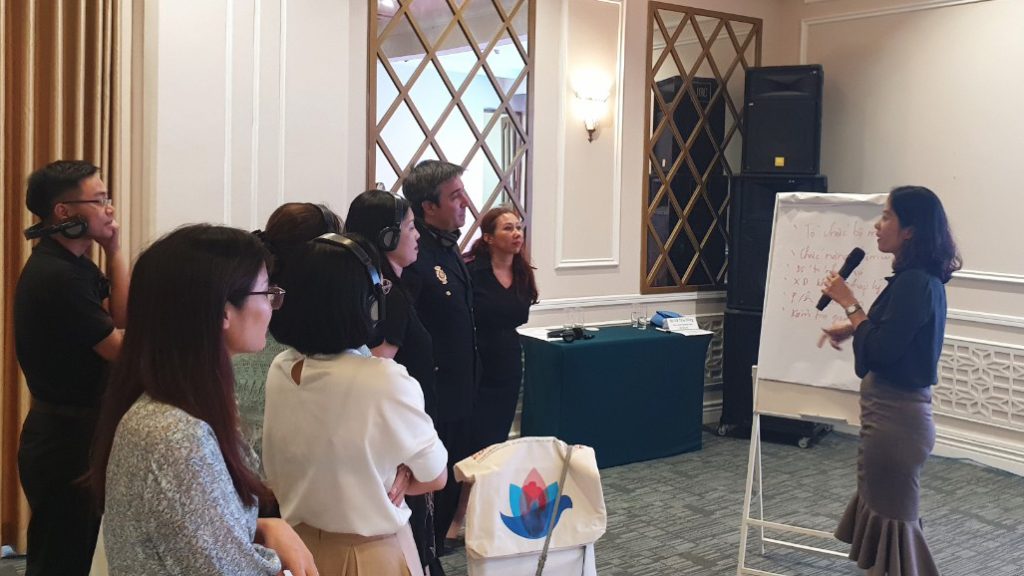 In the workshop, the officials will learn about the principles of international policing and how United Nations peacekeepers should prevent and respond to sexual violence arising from conflicts, and how to train the police in host countries to promote gender equality and to prevent and investigate sexual and gender-based violence. The workshop is being led by two experts from the UN's Standing Police Capacity, based in Brindisi, Italy: Jaime Cuenca, a Team Leader, and Inga Urlapova, Investigations Adviser.
Norul Mohamed Rashid, UN Women Policy Advisor on Governance, Peace & Security for Asia and the Pacific, said at the workshop: "In conflict and post-conflict situations where sexual and gender-based violence is likely to be rampant and possibly used as a tactic to achieve strategic or political objectives, women police officers play a crucial role in operations, monitoring and reporting of violations, addressing impunity, and promoting accountability leading to the enhanced rule of law, recovery and reconciliation. This is because female survivors and community members are more likely to approach women police officers in times of crisis."
Senior Colonel Le Duc Tuyen, Deputy Director of the Department of Foreign Relations, in his opening remarks, had highly appreciated the Workshop as it is the first of its kind that MPS organized on UN Peace Operation and International Policing, and the importance of policewomen's participation in peace operations, and of the subject of gender equality and preventing sexual violence against women and girls in conflict settings, with direct UN experts who have years of experience in the fields to directly facilitate the workshop.
Mrs. Nguyen Thu Ha from the Criminal Police Department who is one participant in the Workshop, expressed her excitement that this is an invaluable chance for her to access the basic concepts of peace operation and international policing. Thereby, she had a better understanding of the role of women when participating in peace operation activities, especially the UN's policies on gender equality, respecting women's rights and becoming more aware of the UN police's duties to protect women and children in conflict areas.
Worldwide, only 3 per cent of United Nations military peacekeepers are women, an imbalance UN Women is trying to correct by running training courses for female officers. UN Women's support for today's workshop is part of its project Empowering Women for Sustainable Peace: Preventing Violence and Promoting Social Cohesion in ASEAN, which is funded by the Governments of Canada, the Republic of Korea, and the United Kingdom. ASEAN is the Association of Southeast Asian Nations, of which Viet Nam is a member.
For more information, please contact:
Hoang Bich Thao, Communications Officer, UN Women Viet Nam
[ Click to reveal ]
For more information, stories of female peace leaders, and new data on Women, Peace, and Security, visit: https://www.unwomen.org/en/news/in-focus/women-peace-security
For the most recent study on Women, Peace, and Security in the ASEAN region, visit: https://asiapacific.unwomen.org/en/digital-library/publications/2021/03/asean-regional-study-on-women-peace-and-security#vn
For additional data on Women, Peace, and Security, click here.