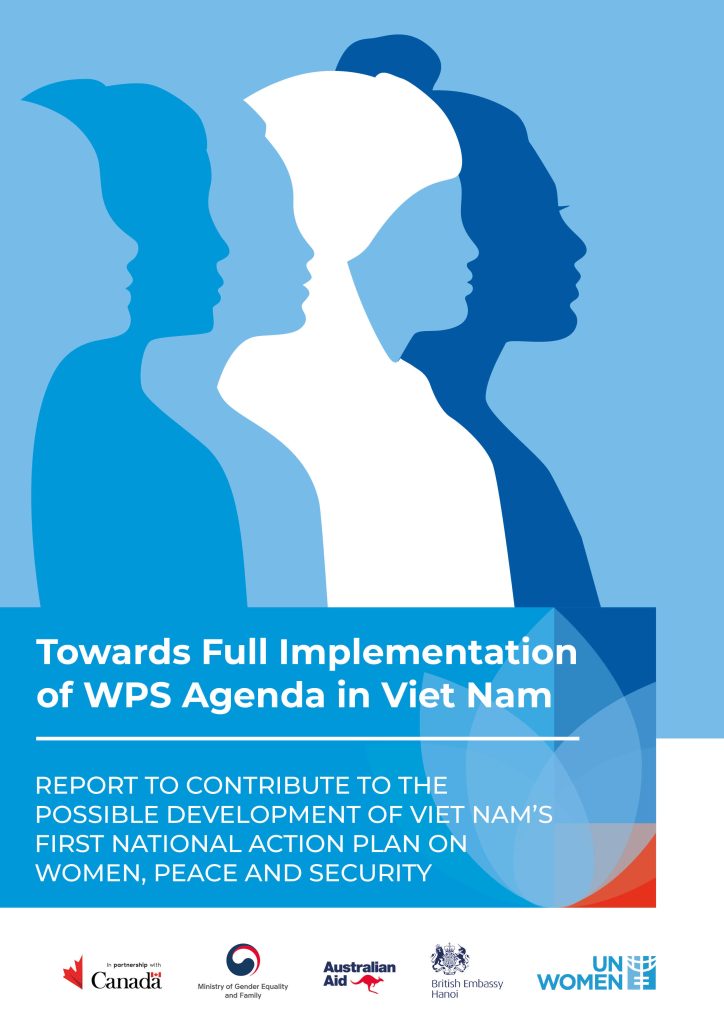 Towards Full Implementation of WPS Agenda in Viet Nam
Total Pages: 75
Organization: UN Women
Languages: English, Vietnamese
Country/Region: Viet Nam
Topic Area: Peace and security, National planning
Year: 2022
Resource Type: Reports
Abstract
After waves of successful political and economic reforms under Đổi Mới, first launched in 1986, Viet Nam is now considered one of the most dynamic emerging countries in the East Asia region. With its rapid economic development and long-lasting political stability, the country has taken a growing role on the world stage in furthering peace and security and is expected to play an even bolder and more prominent role in the years to come.
In recent years, Viet Nam's successful hosting of various high-profile international events has demonstrated its stronger commitment to peace and reconciliation and to advancing the women peace and security (WPS) agenda in international and regional forums. Regionally, Viet Nam has been a driving force in advancing the WPS agenda in the Association of Southeast Asian Nations (ASEAN). Results include a strengthened commitment from ASEAN to the promotion of the WPS agenda, the adoption of a joint statement on the promotion of WPS and the enhanced contribution of troops by ASEAN Member States to UN peacekeeping missions. Viet Nam has also made earnest efforts to implement measures to advance gender equality domestically. Current laws have provided a fundamental framework to promote women's participation in the political arena as well as eliminate violence against women (VAW).
In this context, development of a national action plan (NAP) of the WPS agenda presents a unique opportunity for Viet Nam to deepen engagement and action on delivering transformative change for women and girls in the country and beyond, and to emphasize its position as a lead actor on peace and security at regional and international levels.